Ramen is one of the most loved noodles by many people in the world. I am one of the most enthusiastic ramen eater. I have been eating Ippudo ramen since my teenage years. Ippudo restaurant started its business in Fukuoka city where I live. Now they are expanding its stores all over the world such as the USA, Europe and Asia.
One of the best sellers in Ippudo is "Shiromaru Motoaji". This is what I usually order every time I go there. Please see the picture below.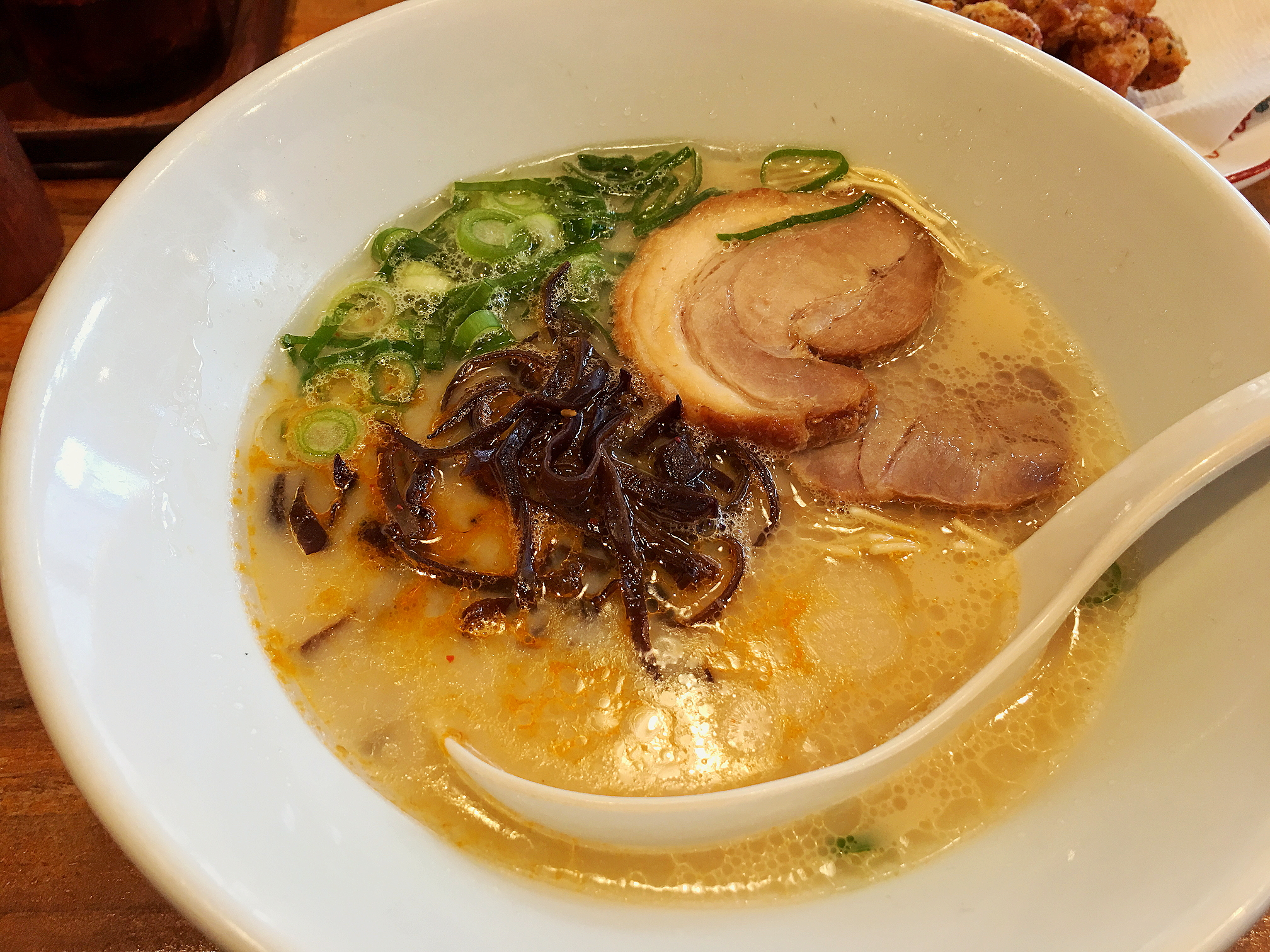 It's as smooth as silk and it has a mild taste. It's base soup consists of pork broth. And slim noodles match that soup. This type of noodle is called "barikata" in Japanese which means very hard. Fukuoka citizens usually prefer hard noodles.
In addition, the dishes are very clean. I think this is very important. You can make your child eat safely.
I'm hoping that Ippudo ramen will be loved in the world as a culture of Japan or Fukuoka.
Finally, let me show you their promotion videos that made them popular in the world.
So, aren't you hungry yet?
Thanks.